All Commercial Vessels for sale in Estonia
Reliable working friend in a good configuration. The bow has a wide drop down door/ramp for easy loading and unloading of the ATV, construction supplies, and probably anything else you might want to take with you. The boat is made of the finest 4mm aluminum alloys. The total carrying capacity of the boat is 1200 kg. Standard equipment includes hydraulic steering, and there is an option to install a Webasto heater. Specifications: Overall length, m 7 Width, m 2.48 Weight (no engine), kg 1456 Transom Deadrise, deg 16.8 Engine type outboard Max recommended HP 175 Transom height, m 0...
read more
Year:
2023
Length:
7m
Location:
Estonia
Price:
€39,800 Excluding VAT

View Details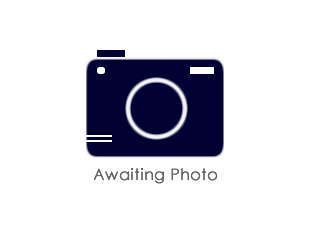 EXCAVATOR FITTED GC VESSEL - currently passing SS/DD in Tallinn with installation of BWTS (DNV Class) Built: 1992, Severnav GT: 1999 DWT: 3106 on 5,2 m draft Loa x Beam: 81.2 x 12.33 m Excavator: Volvo 460 Grab 3,5 m3 1 pcs Bob cat, Engines: Main Engine CAT 3516 TA, 1257 kW Propeller Fix, 4 bl, dia 2,2 m Rudder High lift Bowthruster Cat 3406, 260 kW Aux.-Engines John Deer 107 kVA Caterpillar 63 kVA Emergency Engine John Deer 35 kVA Service Speed Loaded 10,5 knot Tank capacity : Ballast water 1 351 m3 Gas Oil 164 m3 Fresh Water 42 m3 det...
read more
DO0222 Offshore - AHTS For Charter - FROM DIRECT OWNERS - ADDITIONAL INFORMATION CAPACITIES DIESEL FUEL:2 20,90 m3 LUB OIL: 0 ,80 m3 BALLAST WATER:1 8,50 m3 POTABLE WATER: 47,50 m3 SEWAGE: 23,50 m3 CARGO DECK AREA: 112,00 m3 BILGE WATER: 4,25 m3 SEWAGE TREATMENT UNIT: 1,50 m3/day...
read more